Back
The end result of the renovated pier in Bonaire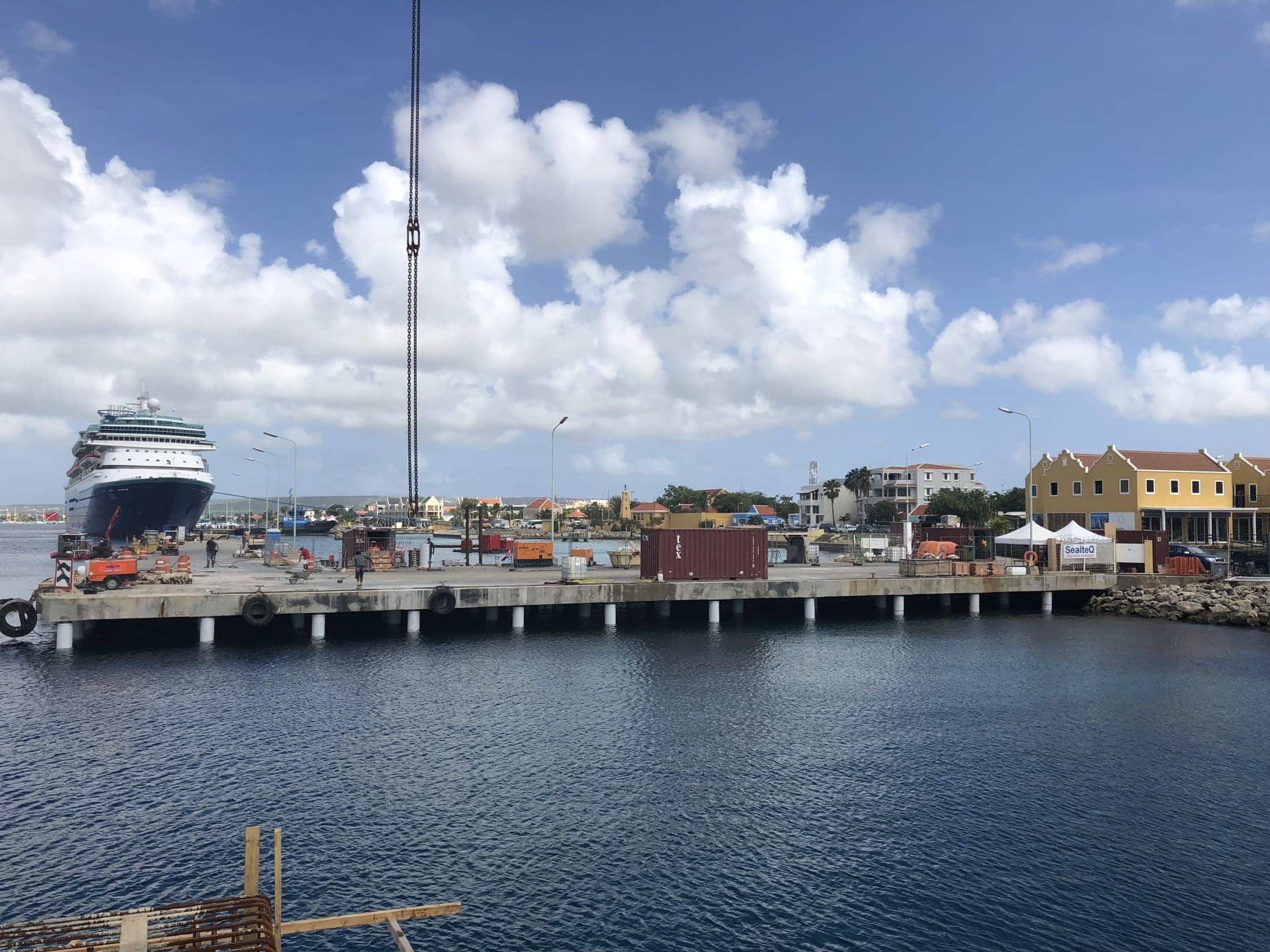 Red Eye Productions Bonaire has made a short film in which the end result of the renovated jetty in Kralendijk, Bonaire is central.
Work that extends the service life by decades
The renovation of the southern pier in Kralendijk began in February 2018 and was successfully completed in December 2018.The southern jetty is one of the main lifelines of the island. In addition to being used for mooring large cruise ships, the jetty is a key factor in getting Bonaire supplied. The surface of the jetty has been renewed with carbon fiber reinforced polymer and is then coated with a double layer of epoxy. Under the supervision of SealteQ, an additional dolphin was build by local staff in collaboration with Dutch steel benders. The extra dolphin with a cone fender will make it easier to moor large ships. The bottom of the pier has been repaired with fiberglass reinforcement that is resistant to the salty environment of the pier. All 147 pillars on which the pier rests have also been repaired with fiberglass casings that are subsequently filled with concrete.
The above mentioned activities will extend the lifespan of the pier by approximately 30 years. Rubber protection panels are mounted on the side of the pier, these protection panels ensure that the pier will not be damaged when mooring ships. There are also six new rubber fenders with a weight of 2000 kg each. These fenders will prevent ships from bumping into the pier when they are docked.
Cleaning up the seabed
Together with the other companies involved in the renovation, SealteQ made a donation of $ 11,000. This amount is used to clean up the huge mess that lies on the seabed in the beautiful waters around the harbor and at Klein Bonaire. During the weekend of January 19 and 20, Stinapa, to whom the amount was donated, successfully tackled this contamination with a large number of volunteers (divers).
Do you want to know more about the work that SealteQ has carried out on the piers of Kralendijk? read it here.