Back
Perform work on new water slides Hof van Saksen in Nooitgedacht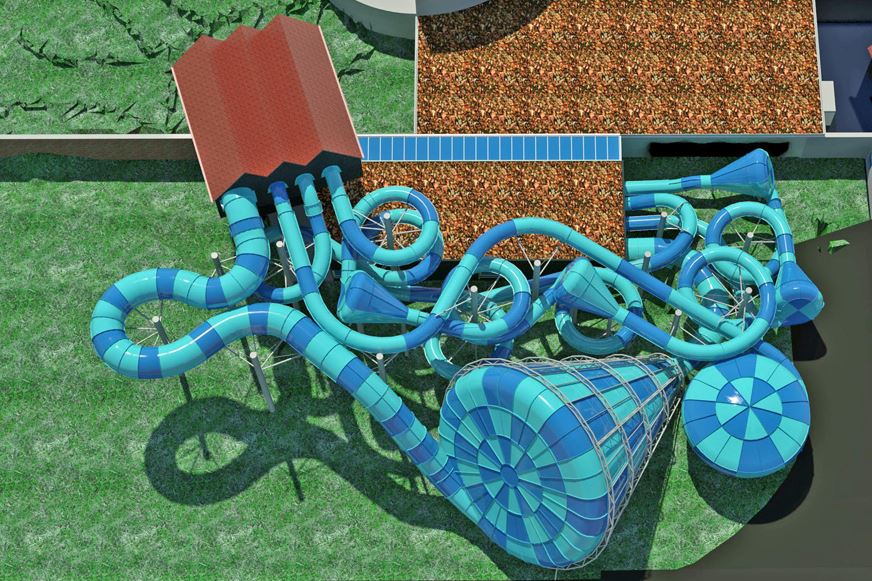 On behalf of Brands Bouwgroep B.V. From Emmen, SealteQ Noord B.V. has conducted work at the world's largest indoor water slide complex; The water world of Hof van Saksen. From now on, a total of 1.54 million water per hour circulating water slides complex has been opened.
SealteQ Noord has sealed the basement of the new water slide tower waterproof (app 250M2). We also carried out blasting activities in the stairwell of this spectacular complex.
These sensational water slides give an extraordinary experience and consist of 3 types of slides:
Giant funnel; With four people in a tire, a 10-meter free fall, you slide through the largest slider in the world.
Rotate at high speed; In this top indoor band slide in Europe, slide down quickly and turn 4x all the way around. In this 2-person band you will start this slide in the dark and be surprised by the many light snacks on the way.
Top speed of 60 km per hour; For real daredevils you can reach top speeds of 60 km per hour in the steepest and highest speed slides in the Netherlands.