Back
Air guard tower 701 Warfhuister is again out of the scaffolding!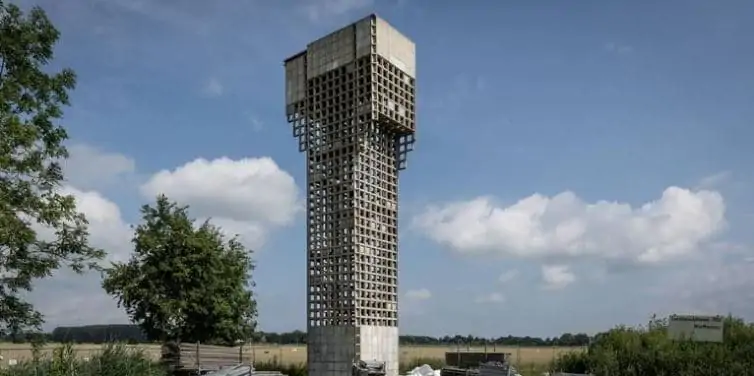 Commissioned by Brands Bouw en Onderhoud BV, SealteQ has carry out work at the Air guard tower 701 Warfhuizen. The restoration has now been completed. The scaffolding has been removed and the tower can be admired in full glory now.
In Spring 2016 the tower was purchased by the Groninger Landscape Foundation and they commissioned restoration, including money from the Prince Bernhard Fund, the province of Groningen and the Dutch Zip code Lottery.
Bad concrete
"The tower was heavily affected by bad concrete," says Hugo Dokter of The Groninger Landscape. "The tower is made of concrete elements, many of which were damaged. Most of them have been restored. The elements that could not be recovered have been replaced by new ones. You can see the deviant color which ones are. "
The tower was not only suffering neglect, but also under vandalism, says Doctor. "The plates were thrown down on top of the tower. A farmer from the area saved one of those plates and stored in his barn. When the restoration started, he returned the plate. "
Regulations
The original steps in the tower are not restored because they do not meet current building regulations. Therefore, new stairs are being installed in the tower. The tower will then serve as a watch tower, but interested parties will only be allowed to climb the tower under supervision. The tower will be delivered in September.
Plot table
The initiative to save the tower came from Warfhuizen village interests in 2008, which led to a management foundation. Chairman Kees de Ridder is pleased that the goal has now been achieved. "We are still active with the crowdfunding and then we can lift us. We still need 10,000 euros to make a plot table and a map of the area. That plot table will be made by using historical photographs.